Why do we have so many reviews? Because we always ask for them. We feel good about doing that because we expect ourselves to perform very well and that you will be happy. It is a great way to share your experience with Boer Brothers. We like to read them.  It always makes us feel that what we are doing is making a tangible difference to people. There are a lot of places where customers looking to find out who the best heating and air conditioning people are, Google reviews, yahoo reviews, Angie's list, the Better Business folks. They can ask our customers. Let's take a look.
Did you enjoy your experience with us?

Competent, Fair and Helpful?
By David
"I called and Jeff and Bryan Boer came out very quickly. They actually had another job they were working on that day but were able to fit me in. They showed up, and got right down to business. I have had my AC serviced by someone else in the past and they didn't do half as thorough of a job as Boer Brothers Heating and Air Conditioning did. Both of them were very polite and didn't mind explaining what it was that they were doing to my unit. They even went over the hour specified and didn't up-charge me. I would definitely recommend them to anyone. Great service, and people. And since that day no problem."?
They saved me lots of money?
By Joe
"I have used them for my home for the last few years. I had an emergency situation in my restaurant and I needed an emergency service. they came in right away, repaired the problem so I could proceed with my business and didn't lose any money. their prices are competitive in the market(I checked) and their service is excellent. I do recommend to use them for all your a/c and heating needs?."
Chapel Hill homeowner is very pleased?
By John
They really went the extra mile for me today, and got my old AC system working again! Very reasonable. I highly recommend them. John Bauer on Longleaf Drive?
Fantastic Service!!?
By JJ
I have been having problems with my air conditioning unit for the last 2 years and have been using other HVAC companies for service. I came across Boer Brothers on google and read a good review for these guys. I called and spoke to Jeff this morning and explained the situation I was having and the other brother, Bryan, called back and said he could come to the house that afternoon. At 5:30 he showed up and I explained that another HVAC contractor told me my AC was finished and had quoted a price for replacement. Bryan took the time to thoroughly go over everything and determine that in fact a switch inside the unit was bad and was easily able to fix the problem. The previous company was quick to tell me that it was going to be $3500 to get up and running. He then went over multiple options at different price points for replacing the unit if and when needed. When that time comes I will definitely be calling Boer Brothers HVAC back!!!?
good guys, great service?
By David
"I called on a Sunday afternoon to arrange repair of my non-functional AC in a day or two. After discussing the situation, Jeff offered to come over that afternoon. Very pleasant, friendly, efficient. He quickly found the problem, replaced a capacitor and had the AC working. He would need to return to finish one part of the repair. When I asked for an invoice and offered to pay right then, he seemed unconcerned about payment and said he get me an invoice later. Super pleasant, easy to work with, highly recommended."?
Becky
Posted on 11/17/10
We are so pleased about the new HVAC system that the brothers installed in our home on Saturday. A 3 man installation crew led by Bryan worked from 9:00 am to 7:30 pm, removed our old system and installed two 5 ton and one 2 ton split HVAC systems. We were very impressed by the professionalism and dedication of the crew which worked all day in the 108 degree outside temperature, seemed like it anyway. Their work was thorough and excellent. Much better than I could have hoped for. They were not only obviously very well trained, but also neat, clean and courteous. They all knew their individual jobs and they all worked well together. It was a very impressive team effort. We are very happy with the new system and look forward to the security, comfort and energy savings that this new system will provide for our family in the years to come. Thank you again Bryan for a job very well done!
Paula
Start to Finish, Great Service in Chapel Hill We actually found Boer Brothers through an area restaurant, they do work for many of the fine dining places in town. Upon inspection, Bryan walked us through our options on replacing our AC unit (which definitely needed replacing) and heater. With the various rebates and tax credits, we actually received a great value. Within a few days of our decision, Bryan and his team arrived to install the new unit and did a great job. I work from home and I was able to see the entire project from start to finish. Bryan took great care to instruct me on the use of my thermostat, and afterwards he walked me through each part of the work they did. We found all the Boer Brothers employees who visited our home to be courteous and they did a professional job for us. No heavy sales pitch here, just good service and good information. Recommended

Good people to work with
I spoke to around 6 different companies, and I felt that Bryan Boer did the best job of understanding my house layout, my goals and preferences, and answering my questions. Their installation was smooth, and demonstrated solid follow-up to complete the job to my satisfaction.
I chose a Heat Pump, and it's worked well since installed, and has lived up to expectations.
November 16, 2010
I am writing this review to thank Boer Brothers Air Conditioning for a job well done! I purchased and A/C unit form these guys approximately 3 years ago and recently had an instance where my air went down. If you live in North Carolina you can relate to the nightmare of this unfortunate experience! I called and spoke with Bryan and they were scheduled to come out but I had an emergency and was unable to be at the time the service was scheduled for. When Bryans brother Jeff called me, I explained that I had an emergency and told him I could not be there. I was SO shocked and happy to discover when I got home later that day that the A/C was working great! The joy of walking into my house and finding out that my A/C had been fixed while I was dealing with my emergency was such a sigh of relief!! I just want to personally thank the these guys
Bob in Chapel Hill
These guys have been servicing our heating and cooling needs for over 6 years. They have been to our home several times over those years are always professional and helpful. We met them when our AC broke. We had been told by another AC company that our motor was burning out on a 3 year old unit. We had been told that it needed to be replaced immediately. We called Boer Brothers Heating and Cooling for a 2nd opinion and they checked the unit and found that it was in good condition and the motor was running correctly and just need to have a fuse fixed. We will be using Boer Brothers for our future service and recommend to all we can.
Geothermal Is the Way to Go
by Andrewrooney at Citysearch
Bryan Boer of Boer Brothers Heating and Cooling turned us on to geothermal heating and cooling. Right now there are tax credits that pay for 2/3 of the cost and the new system they put in for me has been running much cheaper than my old system this winter, even though it seems like it has been much colder. These are nice guys, without a lot of the pressure and BS that seems to come along with some of the bigger outfits. I got a couple of quotes and the pricing was about the same but the communication with us, and spending some time with me educating me and answering all by dumb questions made the difference.
Air conditioning Heating Repair
by Virginia Bower at Citysearch
I was very pleased. Last night we noticed the carpet was damp in the bedroom next to the AC closet. Discovered that the AC was leaking this a.m. Like most folks, we don't know much about HVAC, and feared that a leaking unit meant a serious outlay of $$$$. Not so. The service representative arrived within about 2 hours of our call and immediately diagnosed a clogged drain line, a relatively minor problem. I can't speak to the reasonableness of the repair charge. But I was very pleased with Boer Brothers responsiveness and the technician's knowledge. In the past, I've dealt with technicians whose knowledge and honesty I wondered about. By contrast, I felt like the Boer Brothers technician was honest I think his name was Jeff … and knew what he was doing.
Three funny guys that do good work
by Copmains at Citysearch
It was hot that day in July, yesterday, when Jeff and Bryan arrived at my house. They had the AC fixed in 15 minutes flat. I had called two other companies one couldn't come for 4 days and the other said I needed a new $6500 system. I have a couple of friends who have restaurants and these guys do all their work and I have only heard good things.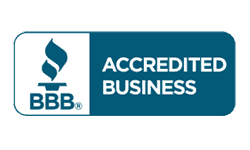 Customer Complaint History for Boer Brothers Heating & Cooling LLC
BBB processed a total of 0 complaints about Boer Brothers Heating & Cooling LLC in the last 36 months, their standard reporting period.
The fact is, we have never had a single complaint. But that isn't to say we wouldn't like to hear suggestions for improvement.
Boer Brothers Heating and Cooling 919-929-9886
Thank you in advance for writing a rave review
Boer Brothers relies on word of mouth and online searches to grow our business rather than expensive advertising. Prospective customers are very dependent on reading reviews for companies they are researching. If you are totally satisfied with our service please help us by writing a review. It takes just a couple of minutes.  If for any reason you feel you can't write a completely good review, please contact us, we would like to make it right.

    Click on Google, It will take you to the review that have already been written. In the upper right corner click on "write a review." If you don't have a Google account you can create it in a minute and have it for future use. Write a few words about your experience with us and click submit. Thank You!     
Click on the link above or go to local.yahoo.com. Click on the Local Yahoo site. There will be a box for the business and the city and the state. Search for Boer Brothers Heating and Cooling. Click on "Write a Review" in the green bar below our information. (if you don't have a yahoo account you can create it in a minute and have it for future use). Click on "Post Review".  Write a few words about your experience with us and click submit. Thank you!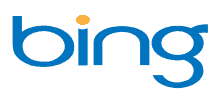 Click on the link above or go to Bing.com. There will be a box. Search for Boer Brothers Heating and Cooling, Chapel Hill, NC. Click on Reviews. It will take you to the reviews that have already been written. Click on the blue box "write a review".  If you don't have a Bing account you can create it in a minute and have it for future use!) Write a few words about your experience with us and click submit.
David Boer
Boer Brothers Heating and Cooling (919) 813-2556