How we partner to help you save energy
We at Boer Brothers realize that while we can help you save money and energy, we are just a piece of the puzzle. We have found partners that share our commitment to energy savings, who do excellent work and who have passed our strict good folks test. We are in a good position to give you recommendations from plumbers to roofers to termite people, because we deal with many different service companies on a regular basis. We know who is good and who delivers. If you don't see what you need please call us at 919-929-9886 and ask.
Does Boer Brothers Do Plumbing?
While from time to time we have taken a crack at plumbing, pun intended, it is a bit out of our wheelhouse. We will leave that to the experts. We have enjoyed working with Carrboro Plumbing which is a newer outfit but who is a good fit for many of our customers. Carrboro Plumbing has been recognized for its leadership in providing quality residential and commercial plumbing services throughout the Chapel Hill, Carrboro, Durham and Pittsboro areas of Central North Carolina. By using integrity, honesty, fairness and respect. They provide the highest-quality products and services, including water heaters, kitchen and bathroom remodeling, backflow prevention, and sewer and drain cleaning. We were recently runner up to Carrboro Plumbing as the best home service company in Chapel Hill and Carrboro. Kudos to Chris and Carrboro Plumbing.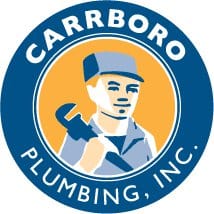 Carrboro Plumbing, Inc.
Phone: 919-265-4026 / 919-408-9407
Email: carrboroplumbing@gmail.com
Facebook: https://www.facebook.com/carrboroplumbing/
Duct Cleaning
Boer Brothers Heating and Cooling specializes in getting your heating and air conditioning service just right. But for things like duct cleaning we turn to James Asbill with Ductz.
James Asbill
P.O. Box 592
Carrboro, NC 27510
james.asbill@ductz.com
James takes pride in giving you the best air duct system cleaning service available. His service technicians are trained in the latest air duct cleaning and HVAC restoration techniques. Cleaning your ventilation system and doing the job the right way the first time is their top priority. At DUCTZ, they make sure that you are getting HVAC restoration and air duct cleaning service that you deserve.
Ductwork Cleaning & Restoration

Bathroom Exhaust Duct Cleaning

Ductwork Integrity Inspection

HVAC System Cleanliness Inspection

Dryer Vent Cleaning

Filtration

Duct Sealing

Airflow Problems

Microbial Control Cleaning Process

Construction Debris Control

Fire & Water Damage HVAC Restoration
Emergency Services
Paul Davis Emergency Services
Paul Davis Emergency Services is a 24/7/365 restoration contractor that is owned and operated by the husband/wife team of Brian and Jaime Sansom. They handle emergency water/flood/sewage, fire/smoke, mold removal, odor, biohazard/trauma, and crawlspace closing.
104 Harlow Bend Road
Chapel Hill, NC 27516
P: 919-590-4030  |  M: 281-979-7805
Home Energy Audits and Weatherization
At Home Performance NC, they help you create a comfortable, safe, healthy and energy efficient home by performing comprehensive home energy audits, energy ratings for new homes, and providing a complete range of weatherization home improvements. Their family-owned small business is led by Mark Bashista, a highly-trained energy auditor, and weatherization crew is professional, helpful, and knowledgeable. They use the most up-to-date diagnostic equipment to help you make decisions about your home energy use.
Mark Bashista, Owner/Lead Auditor
Triangle: (919) 360-1570
Triad: (336) 549-1689
Home Construction and Renovation
Because we work with so many builders we have many strong candidates for your consideration. (They are listed here in no particular order) We are happy to work with any of them.
Custom Carpentry Group
At Custom Carpentry Group, they specialize in listening. Once they've clearly outlined your goals for the project, we work together to create the new space you envision. We enjoy the challenge of working within your budget to best achieve the transformation you seek. And, unlike foreman-based companies, CCG's owners are hands-on, overseeing every last detail of your project.
Owned and operated by Cray and Kathy Gunn since 1997, Custom Carpentry Group is a Carrboro, North Carolina design/build construction company specializing in residential additions, remodels and renovations as well as commercial upfits.
admin@customcarpentrygroup.com
Office 919.929.8482
Frank Cole Building Company Inc. is a full-service contractor, committed to excellence in custom home construction since 1984, located in Carrboro, North Carolina.

They excel in new home construction from the low-mid to high-end price range, as well as in major additions and remodels. Frank and his team built the Boer Brother Family house two decades ago. Check out his portfolio of beautiful projects. They have a definite building philosophy which defines their projects and their work. 
Phone: 919-942-3392
http://www.frankcolebuildingcompany.com/index.shtml

Anchorage Building Corporation has been building green homes for the past 17 years. They hope that their clients will let them help them, from early-on: in the site selection, orientation, design, value engineering and planning stages whenever possible.  There is so much for you to plan for and think over, most of which is second nature to them now.  they can help your architect design the home around your budget.  And it really helps \\ to "eat, breathe and sleep" it before they ever start construction.  Their client/builder team approach makes for a wonderful memorable building experience for us all.
919-928-2664
Chris@AnchorageBuildingCorp.com
At Carolina Country Builders, they promote the design and construction of quality residential buildings by implementing best practices in green building and renewable energy, with over 25 years of experience.
Paul Konove has been designing projects for the company since the beginning. More then half of the homes and additions built since that time have been designed in-house. Completed plans are developed in a few different ways. Passive solar and green building strategies are integral to the design process.
919.542.5361
http://www.anchoragebuildingcorp.com
Krisztina Kozmetika SPA

Krisztina is one of Carrboro's great characters and beauty consultants. Our wives and girlfriends here at Boer Brothers highly recommend Kristina for all of their skin and body-care needs. Being ignorant men, we are not sure what all her service are exactly, but the important women in our lives are very insistent that we tell everyone we know, how wonderful she is and how much she has helped them deal with body-care issues with a ready wit, fast friendship and a high degree of professionalism and expertise. She brings the beauty secrets of Europe to the Paris of the Piedmont, Carrboro.
It is a certainty that our wives and girlfriends are more beautiful then ever and while Kristina has a lot to work with, particularly with David's wife, Kristina seems to have made a positive impact on the face they share with the world.
Here is what she does
Guinot Liftosome Treatment
Deep Pore Cleansing Treatment
Anti-Acne Treatment
Glycolic Acid Peel
Rejuvenating Treatment
Skin Calming Treatment
Mini Facial
Eye Firming Treatment
Waxing